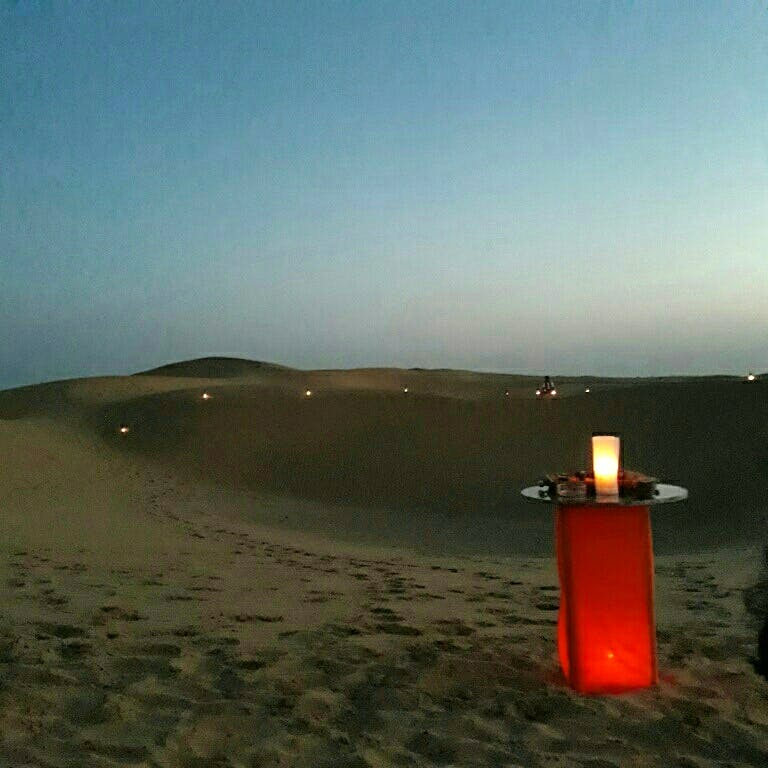 Suryagarh's ambience and their service are spot on to kick-off a remarkable weekend experience. Suryagarh is around seven years old, an initiative by MRS Hotels, and located on the road to the famous Sam Sand Dunes. With nothing but sand and yellow stones all around, the hotel is truly a dream destination. No noise, no rush and an endless sky to gaze upon. Each and every visitor gets a fairytale welcome with flowers, folk music and an honest smile, which is awesome. The hotel offers all the luxury that you could find with wide corridors, spacious rooms, a good spa, gym, restaurant and a courtyard full of sparrows, peacock, turtle, golden labradors, even pet donkeys! There is an indoor pool and their curated trails are to die for. You go back to the days of the nomad and the sundowners in the sand are just one way of enjoying your time in the desert.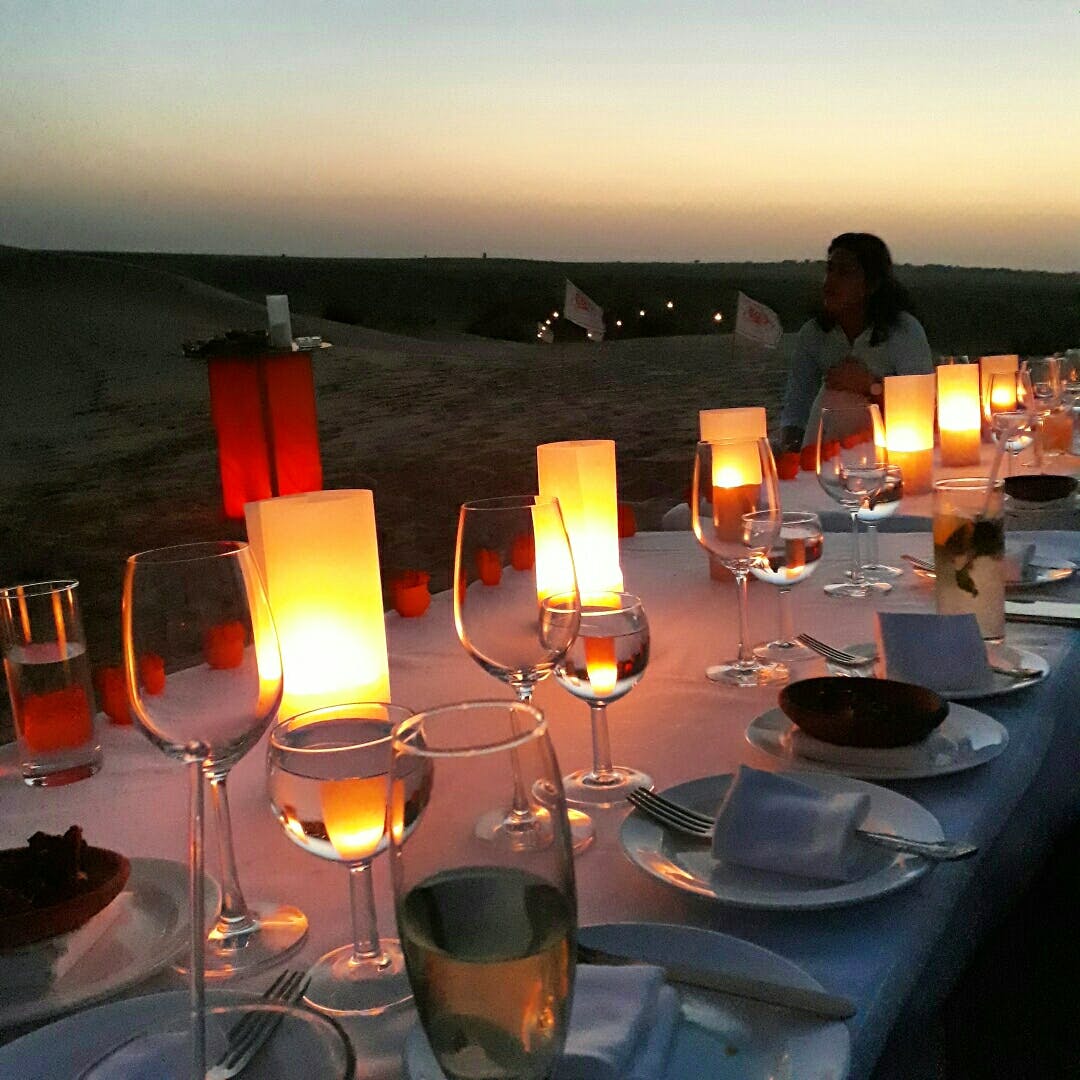 Wish I spend some more time there. I would have loved to explore the desert more and perhaps go deeper into the Desert National Park to see the lizards and the snakes. The place is a paradise for archaeology lovers.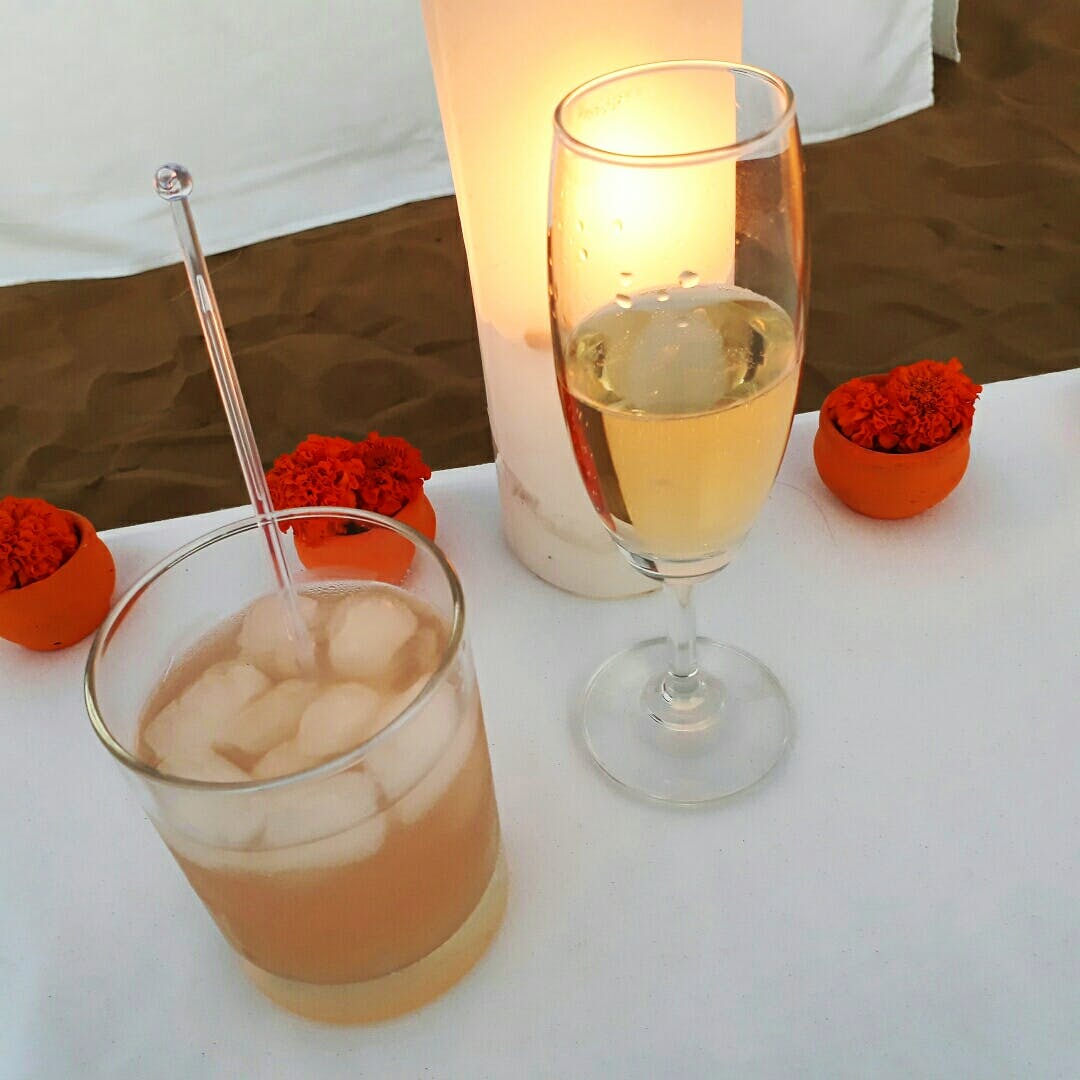 Enjoy the sun, sand, champagne and music with your family or bae. The hotel arranges live folk music and snacks to go with it. And the setting sun just creates magic on the dunes. It becomes an unforgettable and a memorable moment, one that you would cherish all your life.
This article first appeared on https://lbb.in/delhi/sundowners-at-jaisalmer-with-suryagarh-adcd36/