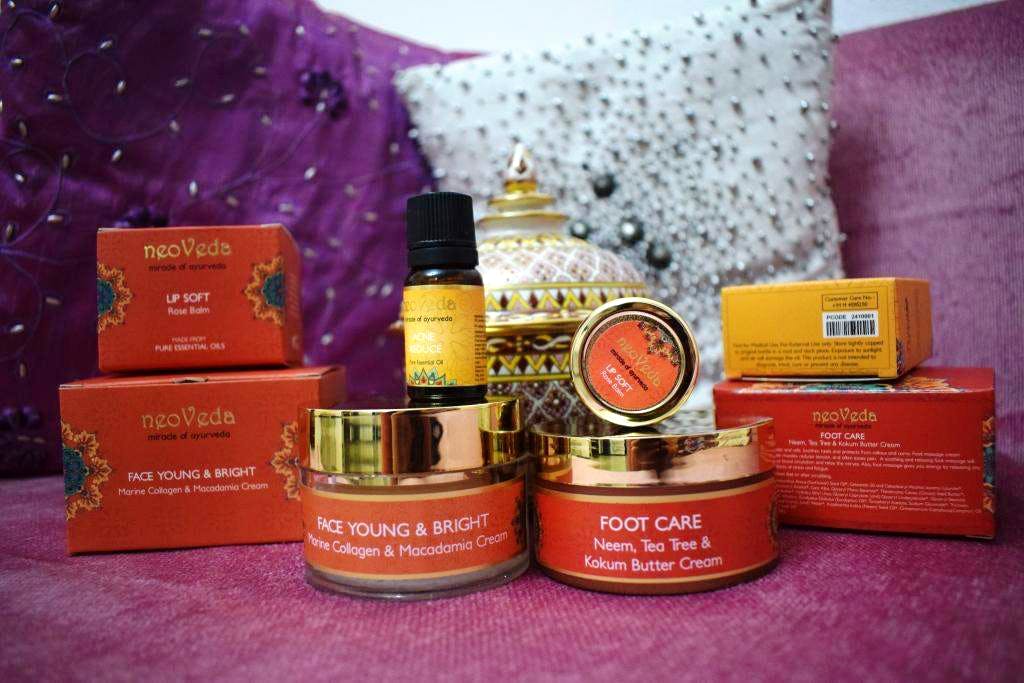 No paraben, no sulphate, no mineral oil, and more no to other harmful chemicals—that's neoVeda's new skincare range for you. Using the ancient art of Ayurveda to make the soft creams, these aim to balance the three doshas—pitta, vata, and kapha.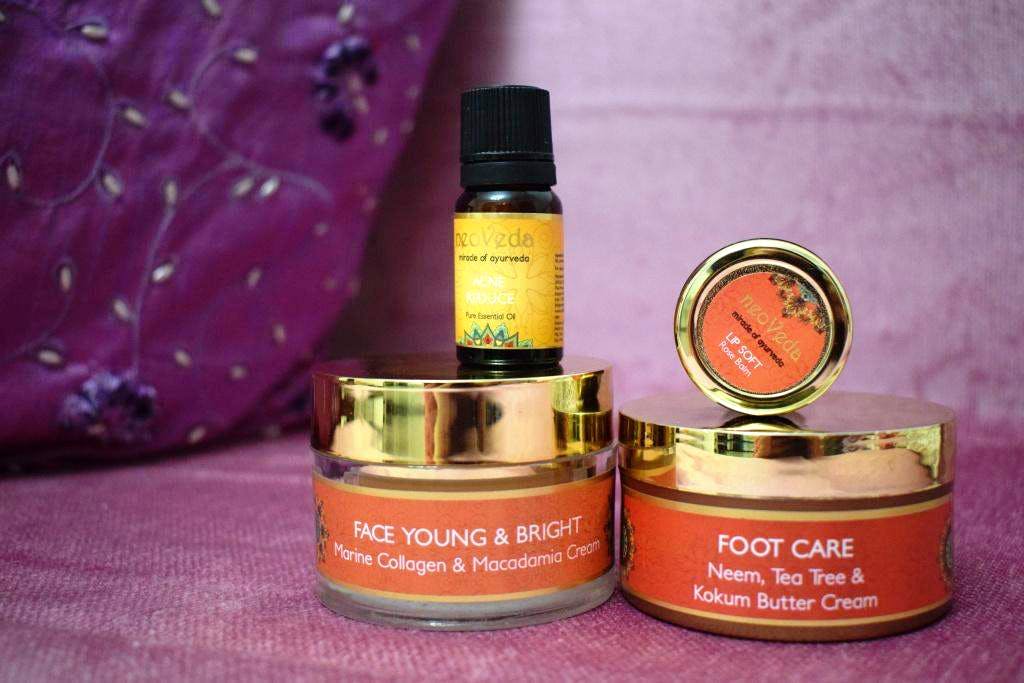 With a combination of essential oils and plant extracts, neoVeda products make for a natural beauty regime.
What I tried:
1. Face Young & Bright: This marine collagen and Macadamia cream also have passion fruit and sunflower. A light cream for the day, I used it with sunscreen and the skin remains tight. You just need to massage it in softly and leave it for 10 minutes before stepping out.  Price: INR 2,000
2. Foot Care: Cracks and lines—laced with neem, tea tree oil, and kokum butter, this keeps the feet soft and heals the skin. My suggestion is to use it at night. Slip your feet under the covers and see the result in the morning.  Price: INR 650
3. Lip Soft: Rose and shea butter make the lips soft and pink. You need to use it only twice a day for the creaminess lasts for quite a few hours. In the case of winter dryness, you will probably need to use it thrice. I liked the fragrance too.  Price: INR 400
4. Acne Reduce: Just a drop over the scars and the marks or acne is enough. A blend of grapeseed, almond, lavender, and tea tree oils, this helps in lightening the affected area. The time frame to see the results would vary for each individual.  Price: INR 450
The products are mild and come with an expiry date. It's always better to test them on the wrist before using on the face. For best results, one needs to use regularly and over a long period of time. The packaging is attractive, and the creams come with a spatula, which means no germs coming in the way of that glowing and soft skin.
Available at Craft House at The Metropolitan Hotel
The post appeared on https://lbb.in/delhi/experience-the-miracle-of-ayurveda-265914/